We probably have all been there, while taking a nap you have a great idea for a book! I happened to be staying with my friend and colleague Dr. Manju Joseph and told her about my dream. I thought, it would be easy to do make this book in Book Creator!! Together we constructed a prompt in ChatGPT and used Canva AI Text to Image to create images for the book.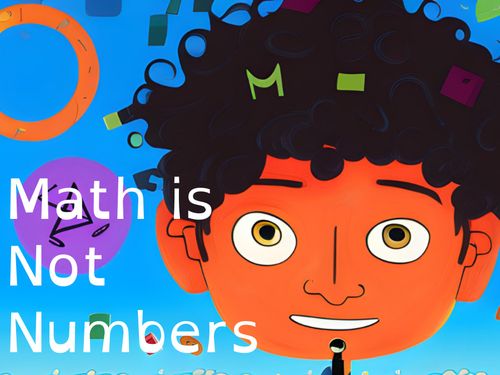 Back to School Hub for Book Creator
Do you have an idea for a book you want to share with your class? Reading with your class is a great way to build culture, no matter the age of the students. It took me hardly any time from idea to completion to make a book in Book Creator. Use the Back to School Hub for getting started resources and templates.
Collaborating with AI
Using Generative AI is my sidekick. The key to creating content that is "me" is to create a really good prompt. When using ChatGPT or Google Bard you want to load up the prompt with as much information that you know so there is less for the AI to fill in the gaps on. My colleague Dr. Manju Joseph, professor at Fresno Pacific University, helped me to craft the elements in the prompt that we wanted to include.
Since I asked ChatGPT for illustrations it described the images for me.
Illustrated Book
Of course to create an illustrated book you need a tool that makes them. Book Creator is the obvious choice. I can easily add images and text into an interactive book format.
Images
Book Creator connects with Canva. Using the AI image features in Canva I am able to create custom images for the book. For this project I decided to use the text to image option in Canva. The challenge is that I need multiple images for the book and a certain consistency for each character. I know that this will not yield me exact replica images of the characters and I am okay with that. However, I do need to have a sentence or two description that I include each time I generate an image.
Close but Not Exact
First, remember that AI is NOT pulling up stock photos. Rather, it is taking patterns and creating the images. When you get a picture of a cow it is not a real cow, but rather a rendition of the cow based on patterns of cows. Like when I ask you to "draw me a cow." You are not looking at a cow, you are not drawing any particular cow. You're thinking about everything you know about cows and then drawing your best rendition. This is what AI is doing also.
The result is… sometimes humorous.
Notice in this graphic that there are 2 arms/hands on the same side of the body.
I'm not even sure what to say about this graphic other than… not what I am looking for.
Notice the distorted face on the 2nd character.
I needed to keep selecting "Regenerate Image" and refining the description to get an image that was good enough and wasn't too weird. To say the least, it was a fun process.
Publishing the Book
One of the great things about Book Creator, besides how easy it is to use, is how easy it is to share. In your book library click on the standard share icon and choose "Publish online."
Incorporating play in math education is not just a fanciful idea; it's a transformative approach that has tangible benefits for both teachers and students. Play fosters an environment of exploration and curiosity, helping to dispel the myth that math is a dry, unapproachable subject. Through games and interactive activities, students are encouraged to develop critical thinking and problem-solving skills. This playful methodology aligns perfectly with fostering a growth mindset, breaking down barriers of anxiety and opening up new avenues for intellectual development. Ultimately, integrating play in math education can lead to deeper understanding, improved engagement, and a lifelong love of learning.
I Dreamed of a Book